SNADI, the renowned leader in clean energy storage, is excited to announce its participation in the upcoming Solar PV & Energy Storage World Expo 2023 - PV Guangzhou 2023 Expo. The exhibition will take place from August 08 to 10, 2023, at the China Import and Export Fair Pazhou Pavilion Area B (No. 382 Yuejiang Road, Guangzhou). Visit us at booth B229, where SNADI will showcase an impressive range of energy products, including the AL-S, NKM, NKH series, and other cutting-edge solar solutions.
The highlight of our exhibition will be the flagship product AL-S series, all in one solar generator designed to charge a variety of devices such as laptops, mobile phones, and household appliances. Equipped with multiple multi-function sockets, the AL-S ensures efficient charging for all your devices. Its diverse charging methods and long service life make it an ideal indoor and outdoor backup power source that meets both versatility and budget-friendly requirements.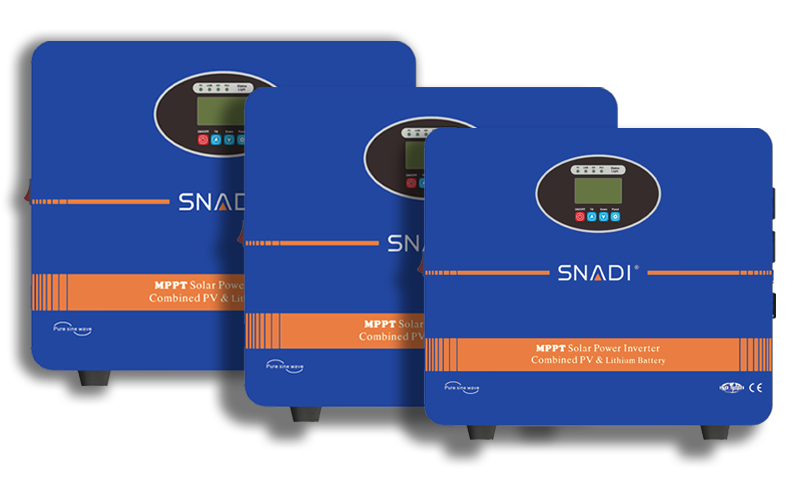 Protable Solar Generator-(AL-S600、AL-S1200、AL-S2200、AL-S3500、AL-S5000)
Additionally, we will be presenting the highly sought-after NKM and NKH series products, which are Hybrid solar inverter that integrate multiple functions with fast response and efficient computing capabilities. These systems feature simple wiring, customizable and extensible options, and support various interfaces and communication protocols. With user-friendly interfaces and intuitive operation and monitoring, they provide an exceptional user experience.
Moreover, SNADI will showcase a wide range of efficient and environmentally friendly solar products, including controllers, inverters, lithium batteries, and more. Our products come in various sizes and capabilities, catering to diverse energy needs. We look forward to meeting you at the exhibition and discussing how SNADI can contribute to your clean energy goals.
About SNAT Energy(SNADI Solar)
With over 10 years of industry experience, SNAT Energy(SNADI Solar) has tried to delivering an exceptional eco-friendly experience for everyone and the world and is trusted by millions of customers across the globe.
please feel free to contact us at:exportdept@snadi.com.cn